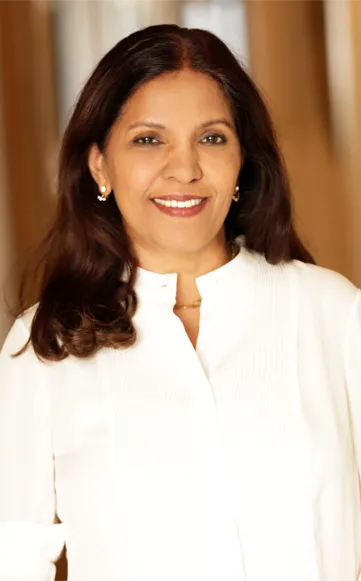 Dr. Kesavan opened her dental practice, Enlight Dental, after eight years of experience working in Manhattan as a General Dentist. Dr. Kesavan's practice provides a setting where patients can feel at ease, be themselves, and communicate freely based on a trust relationship.
Dr. Kesavan obtained her BDS and completed a Residency and advanced training in Oral Pathology from Dental College Trivandrum at the University of Kerala. She then worked as an Assistant Professor of Oral Pathology at the Government Dental Colleges, Calicut and Trivandrum for seven years before coming to US in pursuit of higher training.
After arriving in the United States in 2001, Dr. Kesavan completed three years of training at New York University College of Dentistry where she received her DDS in 2006. Since then, she has worked as a General Dentist in the New York area, providing dental care to both adult and pediatric patients.
Dr. Kesavan's goal in her private practice is to utilize a holistic approach to dentistry and provide a comfortable and welcoming environment. At her practice, patients can expect an ideal dental office environment, with a careful selection of top quality dental equipment as well as a pleasing décor and ambience.
She is a member of the American Dental Association, New York State Dental Association, and the Nassau County Dental Society.